Introducing the FULMAX Power Hammer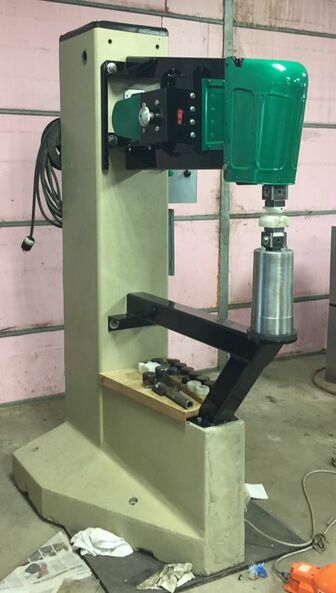 The custom Power Hammer for the 21st century. This power hammer has been designed by Loren Richards and built from the ground up as an update to the classic power hammer design.
The FULMAX Model LR-30 proof of concept has been running and extensively tested since autumn of 2012.

Designed with input from some of the world's best metal shaping artists and professionals, the FULMAX has been designed to eliminate some of inherent flaws of the original power hammers.
Features:
Quick Change Dies
Rounded dies for more cost effective manufacturing
Variable Frequency Drive speed control
Rotating mass aligned with support beam; no more "side shake"
Steel reinforced concrete main column

Fully adjustable stroke and shut height

Commercial grade at a reasonable price

The FULMAX Power Hammers are now available for sale!
---